Rock Cooler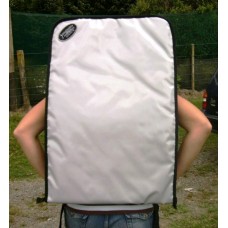 Product Code:
RCB
Availability:
In Stock
Price: $180.00
Ex GST: $156.52
All Cooler Bags have a zip on three sides and open flat for easy cleaning. This bag has shoulder straps and a waist belt so you can keep your hands free when climbing over the rocks.
The exterior fabric of this bag is grey 680g ripstop PVC so those rough rock fisher people out there will find it much harder to damage when you throw it around on the rocks!!!
The size of this bag is 750mm x 500mm
In a test using a single bag of party ice from the garage, the ice took 74 hours to melt in the cooler bag.