Salmon Cooler Bag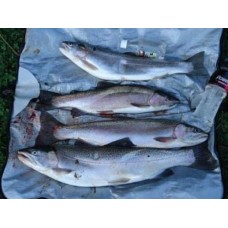 Product Code:
SCB01
Availability:
In Stock
Price: $90.00
Ex GST: $78.26
All Cooler Bags have a zip on three sides and open flat for easy cleaning. Ideal for fish, picnics, shopping, etc. Has detachable shoulder strap.
The size of this bag is 750mm x 400mm
In a test using a single bag of party ice from the garage, the ice took 74 hours to melt in the cooler bag.